It's Challenge time again and this week our Hostess with the Mostess is
Lori
! She's doing the color challenge this week and it is really Summery and yummy. She is challenging you to use Lemon, Orange, and Berry. Sounds like a Smoothie, no?
So check out Lori's card when you get the chance. It is just as sweet as Lori.
Then head over to
Jen's
blog and see a total modern twist on the postoid. Years ago postoids were all the rage on cards and on assemblage art. This card by Jen really shows why. And could start the craze again.
Julie
creates another fun and pretty card. I really love her use of embellishments in this and how she combined the Anywhere Ribbon Slide with the Circus Border CutUps. Love the look.
______________________________________
WEEKLY WINNER!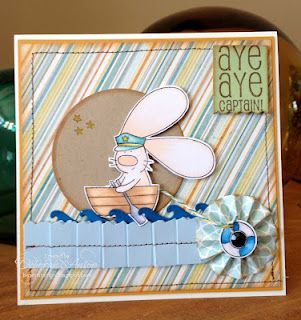 This week's Weekly Winner is Deb Anton! Deb created this SWEET card using the paper pleating technique. Check it out! She paper pleated the pinked piece and tucked a wave behind it. So very cute. Deb, please contact me for your voucher code.
Here are the Deets for TCP Tuesday.
1. Each Tuesday we will give you a challenge.
2. You will have until the end of the month to complete the challenge.
3. Add your entry to the Inlinkz Gallery or upload to the
SCS Gallery
, using the keyword TCPTUES213 for this week's challenge.
4. TCP stamps are not required for this challenge, but highly recommended.
5. There will be one randomly chosen weekly winner, announced when I post the TCP Tuesday Challenge who will win a Gift Voucher for use on The Cat's Pajamas website.
6. There will be one winner, The Swanky Stamper, announced the 1st of each month. They will win several sets from an upcoming release and get to play along with us at our Pajama Party and Blog Hop.
7. The winner has one week from the day the winner is posted to contact me for his/her voucher code.