TCP Tuesday's challenge for the week was a Technique Challenge! And our Hostess with Mostess was
Julie
! Her challenge? To use Washi Tape!
What is washi tape? Washi tape is Japanese "Masking Tape". It's thin, and comes in wonderful patterns and textures and Washi Tape is HOT!!
Our challenge today is to pull out your Washi Tape stash and actually use it, on a card or project!
Julie says:
I took a quick look around and there are so many interesting and fun ways to use it!! I am definitely going to try some of the cool things I saw, but today I used it to die cut with! By nature, washi tape is pretty thin so if you layer it on a piece of cardstock so you should be able to run it through your die cutter with no problem!
Want to see more washi tape goodness? Here is what The Cat Pack did with their washi tape.
So take a look at what
Julie
did with washi tape! Does it want to make you pull out your stash!
How about
Nancy'
s pretty card? She uses washi tape as a background and the main focus is on the stamp and Nancy's wonderful coloring.
Or
Amy
's Scrappy Card. I must admit, that scrappy cards are really hard for me to make, but Amy's cards always make me want to try.
The beauty of washi tape is that it tends to be a little see through, as well. So when it is overlapped, it gives a whole new look. Like
Jen
's clean and simple card. Very simple, but very sophisticated.
And
Lori'
s fun design. Her washi tape takes center stage.
Want to play along? Just add your entry to the inlinkz button below and you could win some Cat's Cash.
______________________________________
WEEKLY WINNER!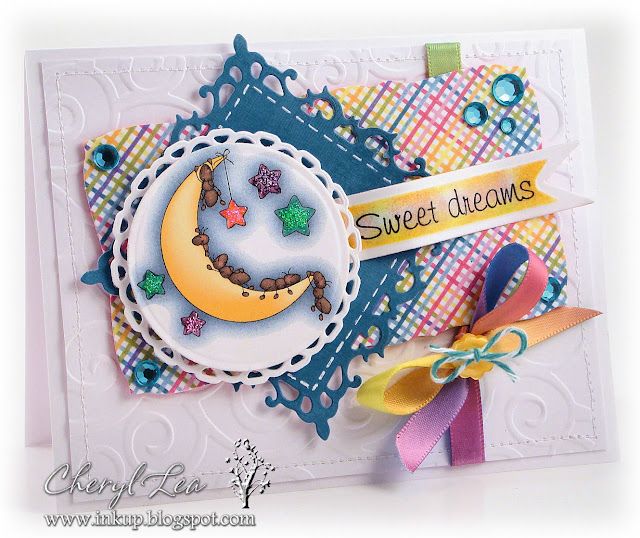 This week's Weekly Winner is Cheryl Lea! She played along with us in last week's Inspiration challenge. Such a pretty, scrappy card. She didn't use The Cat's Pajamas Stamps, but that's okay Cheryl Lea has won $10 in Cat's Cash to buy some. Cheryl Lea, please contact me for your voucher code.
Here are the Deets for TCP Tuesday.
1. Each Tuesday we will give you a challenge.
2. You will have until the end of the month to complete the challenge.
3. Add your entry to the Inlinkz Gallery or upload to the
SCS Gallery
, using the keyword TCPTUES222 for this week's challenge.
4. TCP stamps are not required for this challenge, but highly recommended.
5. There will be one randomly chosen weekly winner, announced when I post the TCP Tuesday Challenge who will win a Gift Voucher for use on The Cat's Pajamas website.
6. There will be one winner, The Swanky Stamper, announced the 1st of each month. They will win several sets from an upcoming release and get to play along with us at our Pajama Party and Blog Hop.
7. The winner has one week from the day the winner is posted to contact me for his/her voucher code.