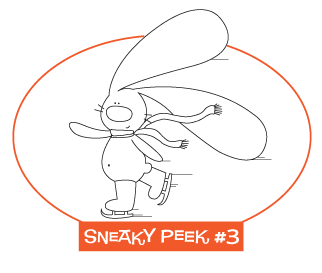 It's Day 3 of Sneaky Peek Week and I'm happy to show you more of this great little bunny. I love this little bunny. I knew when I first saw him that he had to join The Cat's Pajamas' menagerie.
He's just so adorable here in his shiny skates. I'm sure he can do all sorts of camels and spins and axels and the like. Makes me tired just listing them. He's featured in the stamp set "Skating Bunny". Makes sense, no?
Anyway, check out
Ana
,
Sony
and previous Swanky Stamper,
Jackie
for their take on this little fellow. I can almost guarantee you'll love what they do with him. Please leave them a comment and let them know how much.