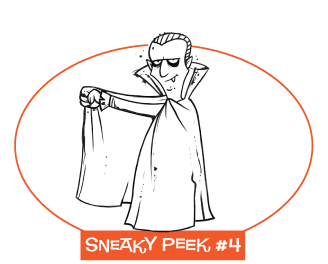 It's Day 4 in our Sneaky Peek Week, gearing up for the big release next Tuesday. It's been awhile since we actually did Halloween in our neck of the woods. Not because we don't loOOOOve Halloween, but because you can only do a pumpkin, a bat and a spider so many times.
This release we have a couple of GREAT Halloween sets. This is "MWahh!" And it's one of my favorites. Not only does it have great sayings and a couple of small graphics, but it has two, yes TWO larger images that are so fun to color.
Check out
Leigh
,
Susan
,
Jen
,
Sony
AND
Jackie
throughout the day for their take on this set and another set coming out "Just Chillin"