If you've hung around The Cat Pajamas at all, you won't be surprised hear the name,
Jenny Peterson
.
You might have seen Jenny's cards as a Pick of the Litter. And, Jenny has been a multi-time winner of the coveted Swanky Stamper title. She's also played along with The Cat Pack at our Pajama Parties and on our blog hops. So when Sony decided to leave
The Cat Pack
, I knew that it was fated for me to ask Jenny to join us.
Not only is she a talented artist, but a mother of THREE boys and a registered nurse! To top it off, she teaches nursing, too.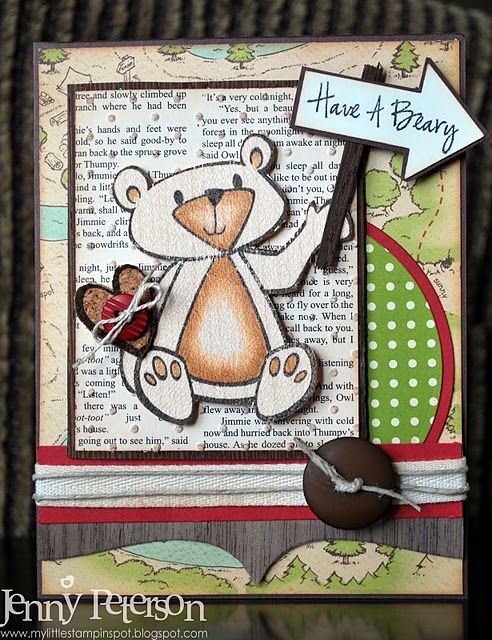 And Jenny really knows her way around The Cat's Pajamas stamps and CutUps dies, too! Check out this card that she made using stamps from different stamp sets and the
Big Scallops CutUps
. So very sweet.
And if that weren't impressive enough, she did the inside too! She's Fab. After seeing this card, I knew I had to ask her to join us.

Welcome, Jenny! Can't wait to see what you'll stamp up next.