Nancy Thomas — Swanky Stamper for August
It's been a foggy month here in San Francisco, so when I saw this card by Nancy Thomas, I just perked up. Its bright and cheery colors, along with the patterns and textures and unusual layout is just terrific. Love Nancy's coloring and stitching, too.
There were so many terrific cards, this month that I have to show you a couple that caught my eye this month.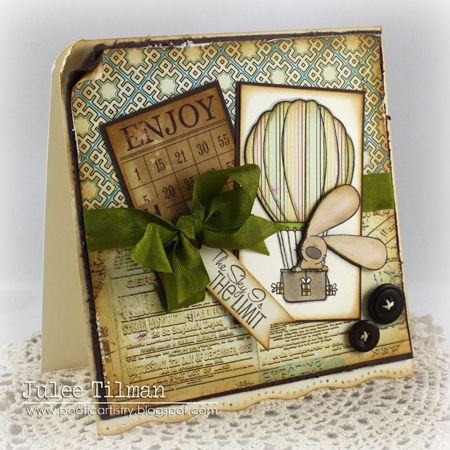 This card by Julee Tilman, uses the same stamp set that Nancy uses,
Away We Go
, but has a whole different look and feel to it. Julee gives a shabby chic look to her card that I think is absolutely fab.
Here is another one by Nancy Thomas that I adore. I love the mix of DP and her use of embellishments. There is a lot going on in this card, but it doesn't feel forced or busy.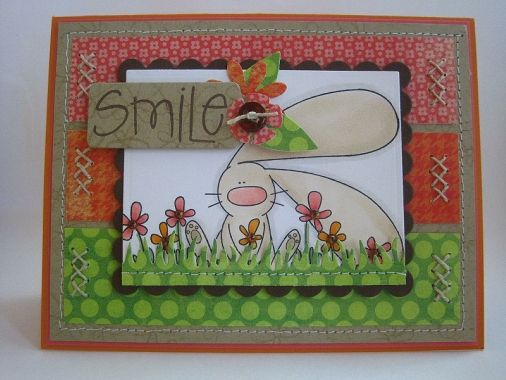 Last month's Swanky Stamper, Maggie Haas created this terrific little number using
Kick Some Grass
and several of our CutUps. There is such a feeling of whimsy that the stitching and patterns that is just so wonderful.
Nancy Thomas, wins some of our stamps and dies from our next release, just for playing. You could win, too! Tomorrow, I'll be posting a brand new challenge! You can only win if you play.