It's TCP Tuesday and
Julie
is the Hostess with the Mostess for this week's TCP Tuesday Supply Challenge.
Last time, Julie had you pulling out the watercolors and using a supply that you probably hadn't been used since you got your copics.
This week, she's challenging you to use felt in your design. You can use
TCP felt
, which, I have to admit I have a preference for, or another brand. Whatever you use, have fun!
Play along with us this TCP Tuesday! You could win 10 smackaroos in Cat's Cash and be eligible to win some of our new release stamps and dies. You just have to play along.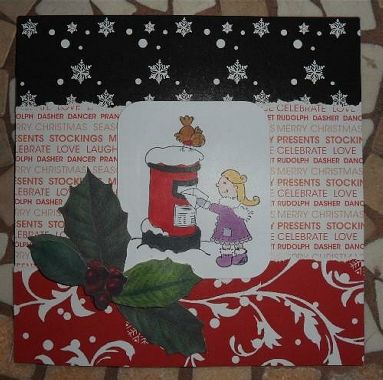 This week's Weekly Winner is Hazel.

She played along with us for last week's Sketch Challenge
. Her card was inspired by last week's Inspiration Collage.
And just because she played along she wins $10 in Cat's Cash. Hazel, please email me for your promo code.
Want to play? Just upload your card to the guestbook below with your felt challenge card or project.
Here are the Deets.

1. Each Tuesday we will give you a challenge.
2. You will have until the end of the month to complete the challenge.

3. Add your entry to the guestbook or upload to the
SCS Gallery
, using the keyword TCPTUES172 for this week's challenge.
4. TCP stamps are not required for this challenge, but highly recommended.
5. There will be one randomly chosen weekly winner, announced on Tuesdays who will win a Gift Voucher for use on The Cat's Pajamas website.
6. There will be one winner, The Swanky Stamper, announced the 1st of each month. They will win several sets from an upcoming release and get to play along with us at our Pajama Party and Blog Hop.