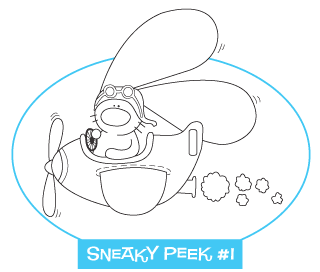 Day #1
Take Off

It's the first day of Sneaky Peek Week and we've got so much to share with you! Are you excited? We are!
Our first stamp set is called "Take Off" and features one of our favorite bunnies by Zlatoena Designs. Do you like to color or paper piece? Well this stamp set is for you.
I couldn't resist inking up this set, myself. And those little puffs were just
begging
for my favorite embellie, Liquid Applique.
Jenny Peterson rocks it with this darling set. And see the clouds? That's one of our new borders. You can use it in one piece, or you can snip apart the clouds. So versatile. I just LOVES it.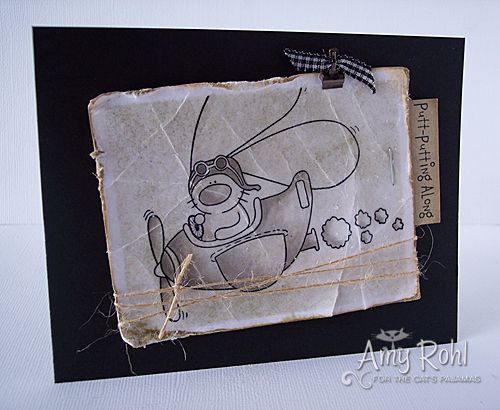 Amy Rohl
is no slouch with this same stamp set. But she gives us a completely different look. I love her monotone coloring of this image and cracked glass technique. So vintage.
Now jet on over to
Leigh's
,
Julie's
,
Jen's (later on today)
,
Jackie's
and Swanky Stampers,
Julie's
and
Linda's
blogs. (I told you it was a fun set.) Did you enter to win this set? Just leave a comment on the "In It To Win It"
thread
in our Splitcoaststamper's Forum and you could win the stamp set Sneaky Peeked today!
Then check out the Sneaky Peeks in our forum each day to see if you've won.