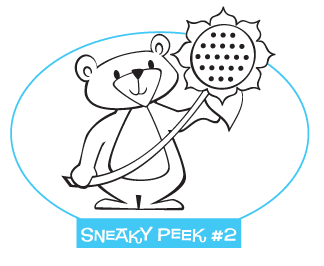 Day #2
Bearing Flowers


It's the second day of Sneaky Peek Week and I've got one of my favorite bears, PJ. For those of you not familiar with PJ the Bear, not only is he fabulous to color, but to paper piece, too! He's so cute carrying that big 'ole sunflower! He looks like he can hardly carry that big flower!
Now check out this sweet project by
Amy Rohl
. A Sunflower Tote.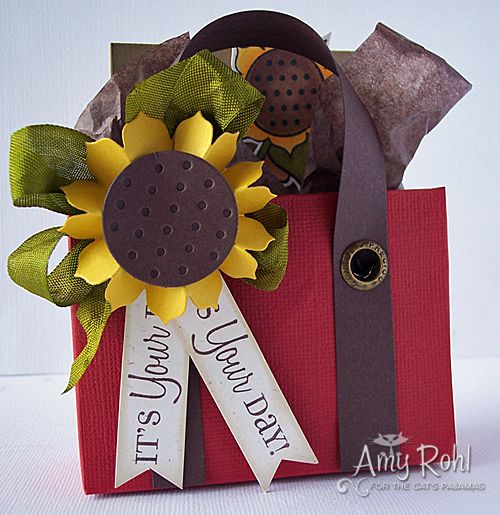 It's just darling! And she uses one of our NEW CutUps Dies, the Sunflower Rosette. You liked the
Easy Rosette
from our last release so much, we decided to bring it back as a sunflower with and embossed center.
But where is PJ, you ask?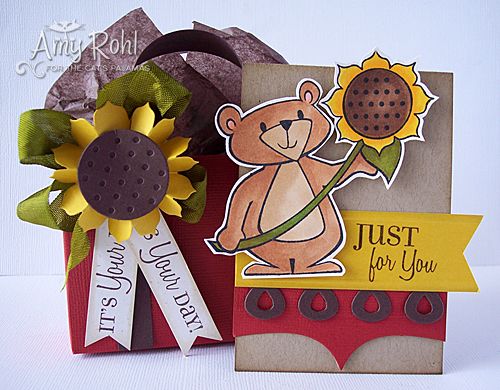 He was tucked inside the tote, but now he's here. Adorning a Gift Card holder. Just adorable.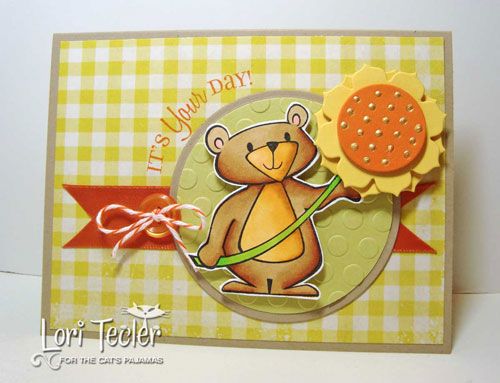 This card by
Lori Tecler
is so bright and happy, I can't stand it. She really shows how versatile the Sunflower Rosette is by using 2 of them flat (and not rosetted). So cute.
And the type bent around the circle? This is one of the best things about clear stamps.
Is it any wonder that
Leigh O'Brien
works this set to perfection? After all, she is the Sunflower GODDESS! She paired "Bearing Flowers" with the Sunflower Rosette, too. Only this time she cut two of the leaf that comes in the die and placed a wire in the center to give them some movement. Want to see more of this set?
Jenny
,
Carole
,
Jen
,
Jackie
and Swanky Stampers,
Julie
and
Nancy
are pulling out all the stops. Just wait 'til you see!