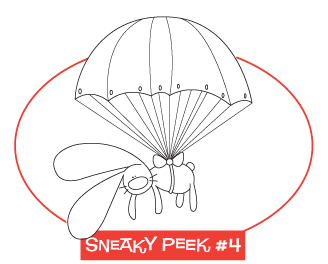 Day #4
Oh Chute!


It's Day #4 of Sneaky Peek Week and we couldn't let another day go by without showing off one of these darling bunnies. The entire collection, will be available on our website on October 11. Can't wait until then? The complete collection could be at your LSS this weekend.
We call this Clear Stamp Set, "Oh Chute". And for very good reason. What I love about this bunny is that, if you are a little lazy, like moi, you can keep him white. And then just add a color here and there for the shading.
If you are more industrious, like
Carole Burrage
, you can color the sweet bunny any color you want. And do whatever you wish to the parachute. Sky's the limit, dontcha know? Pun intended.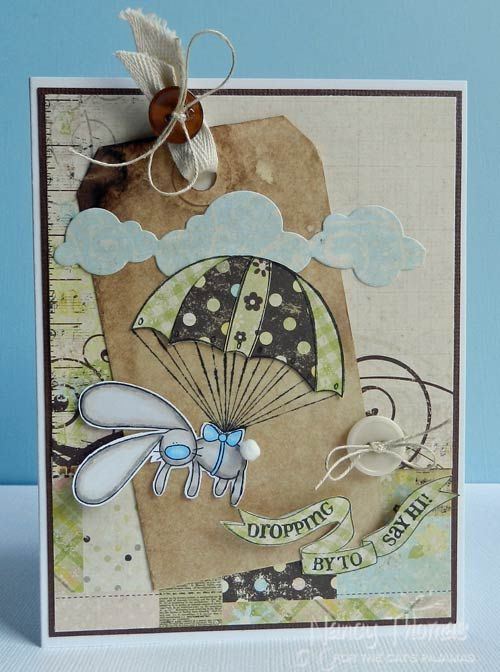 Like this arty card by
Nancy Thomas
. She colored the bunny and even gave him a blue nose and a fluffy tail. The stamp set not only comes with the bunny, but also that sweet little ribbon banner and several sayings that you can use as is, or bend them to stamp inside the banner. The flexibility of our clear stamps makes it possible to bend the sayings to fit almost any curve.
And if you want whimsical, this set can do whimsical.
Lori Tecler
made my jaw drop with this card. Not only is her bunny colored well, but the dimension in this card makes it extra special. See that little bit of the Circus Border peeking out from behind the sentiment? Sweet!
And I love the design of the card. The design is this week's sketch at
Card Positioning Systems
, one of the premiere sketch sites on the web. This week, The Cat's Pajamas is the sponsor, so if you post a card to their site using the sketch on
Card Positioning Systems
, you are eligible for a $25 Shopping Spree!
Want to see more of "Oh Chute"? Check out
Leigh
,
Jackie
and
Jenny
, and Swanky Stampers,
Maggie Haas
and
Wendy Bond
and see how they used "Oh Chute".
Then head on over to our
In It To Win It thread
in our forum at SplitcoastStampers. You could win the "Oh Chute" stamp set or any of the other stamp set we are previewing this week. Winners of the sets are announced each day on each of the Sneaky Peek threads.
__________________


Get Our Fall Collection Before Anyone Else!


Scrapper's Boutique
at 6714 Smithfield Road, Suite 2, in North Richmond Hills in Texas is having a Pajama Party of their own this Friday and Saturday! You can get our complete Fall Collection there. Word on the street is that their Friday crop is full, but there are some open seats for their Saturday crop.

This Saturday, I will be at
Mainely Stampin
' at 1318 W. Texas in Fairfield, California. And not only will the complete collection be there, but, I'll be doing a Make and Take starting at 3:00. Hope to see you there!