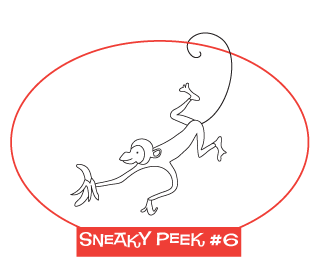 Day #6
Presto!


It's Day #6 of Sneaky Peek Week! That means there is only one more peeks before the entire collection will be available on our
website
on October 11.
Monkeys just make me smile. They are forever silly and never afraid to express themselves. This set is like that. Silly and just waiting for you to express yourself.
Amy Rohl
knows it's a jungle out there, and still creates a card that doesn't monkey around. She mixes coloring and simple paper piecing. And check out that texture under the sentiment. Yup, that's burlap. Our CutUps cut through even that. Love that look.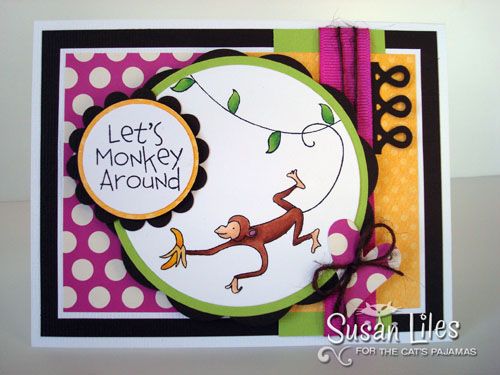 How about this card by
Susan Liles
? She's a gal after my own heart. (Meaning I wish I could create cards like her). The image just needs a little color and it's good to go. You can really go simple with this set or go to town.
Nancy Thomas
really expresses herself with this colorful card. She puts the two monkeys in the collection hanging from their tails. This set is a perfect anytime set for anyone. Or any monkey. Do you know any? I definitely know quite a few. And they know who they are.
Want to see more of "Go Bananas"? Check out
Jen
, and
Maggie
. I know you'll be bananas if you didn't.
Then head on over to our
In It To Win It thread
in our forum at SplitcoastStampers. You could win the "Go Bananas" stamp set or any of the other stamp set we are previewing this week. Winners are announced each day on each of the Sneaky Peek threads.