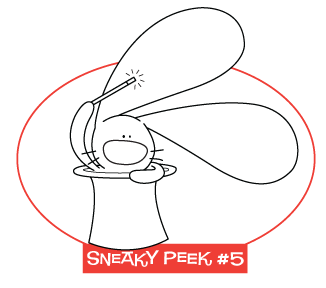 Day #5
Presto!


It's Day #5 of Sneaky Peek Week! That means there are only 2 more peeks before the entire collection will be available on our
website
on October 11.
Today that cheeky bunny makes another appearance. This time he's magical. So magical, he's pulling himself out of a hat. Now that's talent.
Speaking of talent, take a look at this wonderful card by
Jen del Muro
. This card is simple, but powerful. And the bling on the Circus Panel makes it look like a marquee. So clever and cute.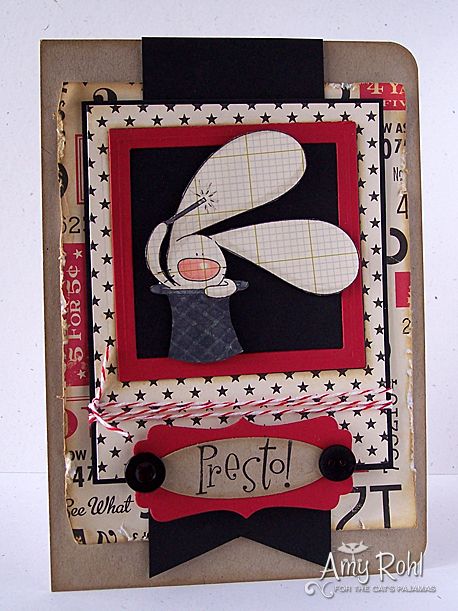 Amy Rohl
created this awesome card, only this time she paper pieced the bunny and colored him. He doesn't need much to make him extra special. And here, Amy layers two of the Circus Panels CutUps for a whole new look. Presto! A really great look, easy peasy.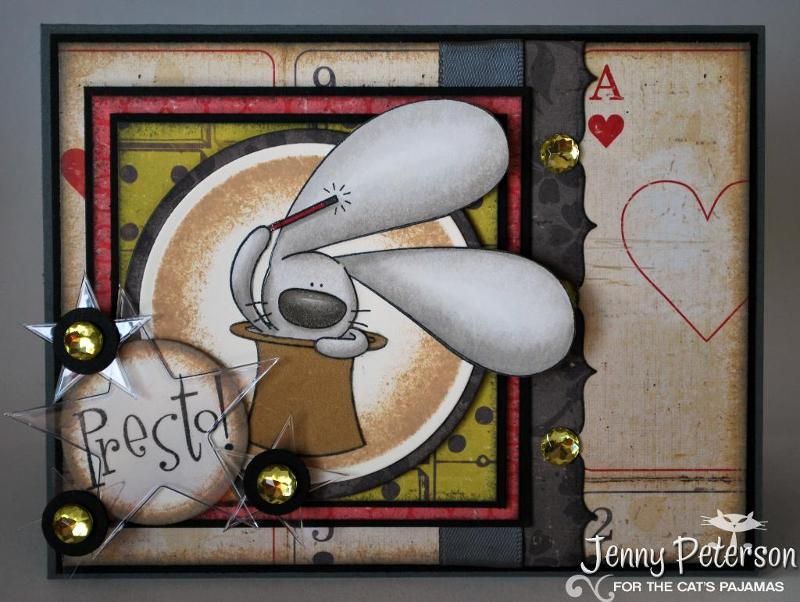 If you really want to color the bunny, like
Jenny Peterson
has, you most certainly can. Here she's colored him grey. Isn't his dark grey nose so cute? And she's using the other side of the Circus Border CutUps as a scalloped border. The great thing about our border CutUps dies is that we really pay attention to what's being cut away. It's like getting two dies for the price of one.
Want to see more of "Presto"? Check out
Jackie
, and
Julie
. Believe me when I tell you that they make a little magic of their own.
Then head on over to our
In It To Win It thread
in our forum at SplitcoastStampers. You could win the "Presto" stamp set or any of the other stamp set we are previewing this week. Winners are announced each day on each of the Sneaky Peek threads.

Get Our Fall Collection Before Anyone Else!


Scrapper's Boutique
at 6714 Smithfield Road, Suite 2, in North Richmond Hills in Texas is having a Pajama Party of their own today! You can get our complete Fall Collection there. I hear there will be prizes. Wonder if there will be cake.

Today, I will be at
Mainely Stampin
' at 1318 W. Texas in Fairfield, California. And not only will the complete collection be there, but, I'll be doing a Make and Take starting at 3:00. Hope to see you there!