Welcome to Sneaky Peak Week! It's the very first day of Sneaky Peek Week and I hope you are just excited as I am to see the new sets that will be releasing on Tuesday, March 29.
And we will be kicking things off right at out our Pajama Party, celebrating this fab NEW release on our
SplitcoastStampers Forum on March 28, 8-10pm
EST
, 5-7pm
PST
So let's get started!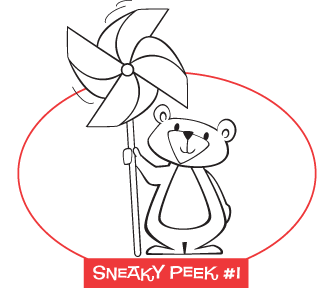 Our very first peek is PJ from the set called "What a Blast."
I don't know about you, but when I was a child, I loved playing with pinwheels. I would spend hours on my back, laying in the grass holding the pinwheel and watching it spin.
Pinwheels always meant Summer to me. Lazy, breezeless days, bursting with heat. Waiting for that next cooling breeze. And the pinwheel would let me know when was coming, heralding its arrival.
What a special set this is. I love that PJ is holding a great big Pinwheel, catching that breeze. What I also love is what The Cat Pack has done with this set.
Check out
Carole
,
Julie
,
Jackie
,
Toni
,
Susan
,
Jen
,
Leigh

,
Amy,
and our Guest, Multi-Swanky Stamper winner,
Jenny Peterson
. Then check back in here, tomorrow, for another Sneaky Peek!