It's Day #7 of Sneaky Peek Week and the NEW Release is almost here. Woo! Hoo!
So many of you have been asking for Sprinkle, that I knew I had to have her here at the very first release of the year to start things off right.
I had been taking a little break from the little Kitty Cat, trying to figure out what trouble I can get her into, and wouldn't you know, she wants to come out and play. NOW! Granted, her version of play is the same as those feisty young penguins. And with a lot more spit and vinegar.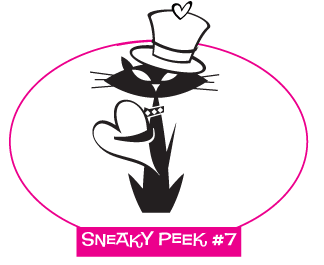 But this time, she assures me, she wants to Woo you. That's Woo. With a capital W. She's one Smitten Kitten and she wants you to be one too. So how could I resist. Here is her brand new set, coming Tuesday, January 18, "It Had To Be Mew"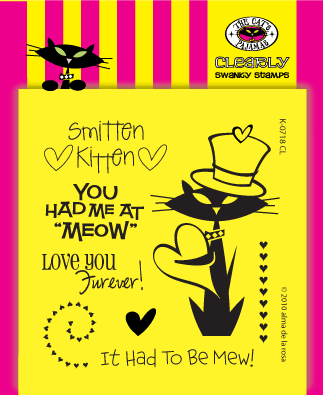 Just check out this sweet little set. Can't you just picture her swaying to the music, yowling her little heart out? I love her Furever. Don't you? I know who else loves her,
Toni
,
Sony
and
Carole
, that's who. Go by their blogs and see what they've done with the 'ol gal.
Then come by the
Pajama Party at our forum on SplitcoastStampers
. It's 7-9 pm EST, 4-6 pm PST. There'll be more samples and lots of fun will be had by all.